We create premium and affordable websites for businesses of all sizes. Looking for Web Design in Boca Raton FL? UltraWeb Marketing has proven themselves as one of the top online marketing companies in all of South Florida. Grandiose – not really, our grass roots started with small businesses that successfully grew as their online presence increased. UltraWeb Marketing had the experience and know how to expand time and time again with scale-able online solutions to meet our clients online demand.
Our parent company Security Camera King easily does over $15 million a year in online sales with over 2000 dealers. The Security Camera King nationwide network started with one employee and has grown to multiple locations throughout the United States. The same online marketing services that made Security Camera prosperous are what we deliver to all of our clients. 
ULTRAWEB MARKETING DOES WEBSITES & MORE – DONE RIGHT THE FIRST TIME – EVERYTIME.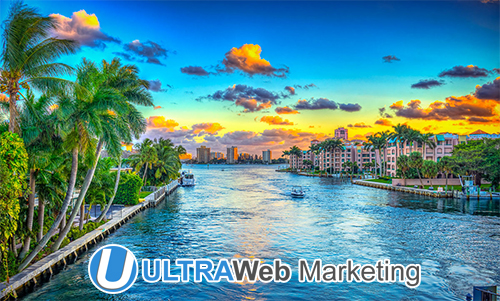 Trust UltraWeb Marketing, we are here to stay. Let our highly experienced trusted team of web designers and developers take care of your Web Design in Boca Raton FL needs. We fully comprehend and know the importance of establishing and creating long lasting relationships that are strong while building a strong and memorable web presence. Once you become part of the UltraWeb Marketing family you there is not much we won't do to help improve your online visibility. Creating a digital experience that all your clients will remember.
How to thrive and stand out online.
We have the experience to make your company stand out online with our web design in Boca Raton FL digital media services.  UltraWeb Marketing has a full suite of online marketing solutions for any of your online business goals.
VIDEO & GRAPHIC DESIGN
We bring to life integrative graphic design solutions that are sure to elevate your brand so that you are sure to stand out from the competition.
DIGITAL MARKETING
Everything UltraWeb Marketing does is based on number and results for any of your online marketing efforts are closely measured to ensure month over month growth. Our digital marketing solutions drive qualified traffic for you industry that is designed to boost engagement, leads and sales.
WEB DESIGN & DEVELOPMENT
Beautiful web designs and apps that are custom built to meet today's technology demands. Let us help propel your business with forward thinking online strategies. We will successfully see any online project through from beginning to end – on-brand, on-budget and on-time.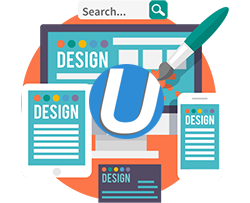 WEB DESIGN BOCA RATON FL
UltraWeb Marketing has the talent to drive successful online marketing projects. We employ a 360 degree approach to understand and meet your marketing goals.  We have found that a collaborative approach between both companies is the best process for a smoother that is seamless. Each and every step of the way you can rest assured that your company will be cared for no matter what you require.
OUR EARS ARE ALWAYS OPEN
Our web designs in Boca Raton Fl will make you heard. We do not utilize cookie-cutter templates, all of our designed are highly customized to meet your specific online needs.
COMPASSIONATE MARKETING
UltraWeb Marketing enjoys reveling in our clients online marketing successes. Nothing makes us happier than delivering positive results for all of our clients. We deliver an experience where our team works side by side with you so that your business reaches their online marketing goals.
WE DELIVER
Your business can rest easy knowing that we will always deliver for your brand on budget and on time. Let us sweat all of the small details so you can concentrate on your business.
TRUSTED AND AFFORDABLE WEB DESIGN
We are extremely proud to work with businesses of all types, small or big. Web Design in Boca Raton FL by UltraWeb Marketing creates innovative and beautiful web designs that both their customers and clients thoroughly enjoy. We have a solid track record for helping businesses grow for over 10 years. Businesses from startups and local all the way up to large enterprise corporations. We proudly serve clients all across the country with a focus in South Florida with our headquarters in Boca Raton.
Facebook | Twitter | Google+ | YouTube | Pinterest | Instagram
Web Design in Boca Raton FL
1,716 total views, 1 views today