Looking for a Condo Website Design? Contact UltraWeb Marketing!
Why should you choose UltraWeb Marketing for your condo website designs?
Chances are if you live in a condo or are a member of a condominium association then you are familiar with the changes to the Florida Condo Law. FL Statute 718 goes into effect on July 1, 2018. On that day, if your condo HOA does not have all of its official records on a fully operational condo website, there will be trouble. Fortunately, we have developed a simple, quick, and cheap solution for those looking for a new condo web design. Continue reading to find out more about the new Florida Condo Law 718 and how Condo Website Designs can help you. Contact Us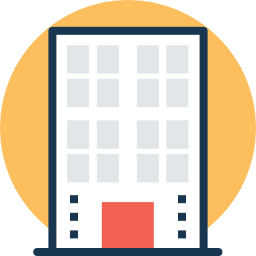 Today we can start your condo website designs to achieve full compliance ASAP!
Every bid you have regarding equipment, material, and services must be kept as a part of your official records.
Every bylaw and regulation your condo association has must be accessible only to the renters and owners via a new condo website.
All financial accounts and banks must be accounted for in an official financial report that is to be submitted to the Department of Business and Professional Regulation (DPBR) and accessible to owners and renters on the condo website.
Condo renters and owners may request a printed copy of your condo association's official records, including financial reports. If they are not provided, a report is to be submitted to the Division of Condominiums, Timeshares, and Mobile Homes of the DPBR. Following this submission, the condo HOA has 5 days to comply or will face a minimum of 3 years strict regulation and potential daily fines.
Directors and officers associated with the condo HOA will not be allowed access to the official records if charged with certain crimes and wrongdoings. This restriction will last so long as charges are pending unless the person gets a direct court order.
If your condominium association is responsible for more than 150 separate units, it must keep all of the official records, including updated financial reports, available on its condo website. Only condo renters and owners are allowed to have access to the official records kept on the condo website. Records must be regularly updated and added to the site.
Find Out More About Our Condo Website Designs
If you would like to read Florida Statute 718 (aka HB 1237) in its entirety, click here: FL Statute 718
Condo Website Designs
Condo Website Designs has developed a simple and cheap solution for creating a new condo website. Our method comes in the form of an easy-to-use application that any condo HOA can take advantage of. It takes as little as 10 minutes to choose a few simple design options. From there, you will scan/ load your official records. Once this is done, you will be in total compliance. If you are curious about this or ready to get started, CONTACT US.
Condo Website Designs