We have broken down a list of WordPress design tips for your newly designed website to truly take advantage of this powerful CMS platform. You might have had a recent website design built from scratch. For the most part where people navigate the most is often the pages tab section on the dashboard of your new website. This allows you to quickly edit and modify any of the pages on your new website. It's so easy even a novice can do it!
Plugins are essential for truly harnessing the power of WordPress. As of 2014 their over 29,000 plugins and that number is growing rapidly as they are uploaded everyday. That is a large number of resources, so you can imagine what this could mean for your website. If you recently used our website design services here are the plugins you should consider having on your newly designed WordPress website.
1.) Contact form 7
This plugin comes first in our list. The reason being is that having the ability to get leads or messages from your visitors is key to establishing a new business and your endeavors. This takes your existing contact form and allows you to quickly add fields and set up how your email is displayed. With a little knowledge of html you can go a long way with this plugin!
2.) Sendgrid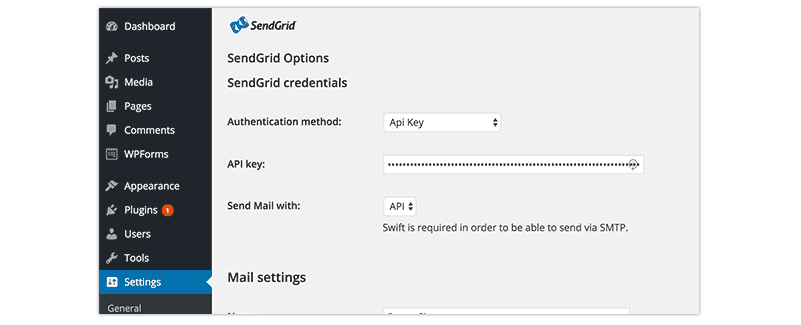 Other WordPress design tips are sending and receiving email. These days this is a paramount to keep open communications with prospective leads! We highly suggest using Sendgrid for quicker and more efficient responses. By default WordPress uses its own mail server but this does not mean you can achieve the best speeds. Typically it would take up to 10 minutes to receive an email notification versus a split second! Email sending is a top priority for startups and business of all sizes.
3.) Visual Composer
Website designers especially love this plugin! With this visual styling tool making changes becomes an ease when creating new WordPress pages. What would take you several hours of coding, with Visual Composer you can do in minutes. Things such as adjusting size of headings, adding visual animations to images or even modifying the containers background color designing page to WordPress website design becomes a breeze and coding then seems to become a thing in the past.
4.) Yoast SEO
Search engine optimization is everything these days. With Yoast you can utilize what it has to offer to its full potential with a variety of features. You become a marketing pro. It will identify and alert you with key wordpress design tips and notes on your SEO practice while editing your wordpress website. Alt tags, keyword density, meta titles and description character limits is suddenly easy to understand!
5.) GetSocial
Blog and article writing is definitely something you should make a habit of updating. It is the out most profound way of taking advantage of your new wordpress design. We recommend GetSocial for the reason being that Google loves content shared that is what they are built upon pages of content shared throughout the web. Get Social allows you to easily share an article to your Facebook, Twitter and Google+
For other WordPress Design Tips be sure to stay tuned to our Ultra Tips