It isn't impossible to find affordable local SEO services for the geographic area you want to conquer. Having a successful SEO strategy is the key to getting (and holding) the search engine rankings you're hoping to achieve.
With the right local SEO company, you'll watch your online traffic grow, your overall reach increase, and, ultimately, your finances flourishing. Due to the totality of its far-reaching impact, local SEO is no longer a choice – it's a necessity. Here's why you need a local SEO plan for your website.
The Role of Local SEO
Search engine optimization is now an expected part of marketing strategies for just about every size business that has a website. Local SEO plays an important role in the success of ranking high both geographically and nationally.
If you aren't sure where your business stands or are unhappy with your current search engine ranking results, don't lose hope. Professional, affordable local SEO services will set the foundation for continuing marketing without breaking the bank.
Local SEO specifically refers to optimizing a website for localized searches. These methods and strategies are implemented to target customers in your geographic area.
A common example would be searching for a professional service in a city. The number of people searching for that service nationally would be so incredibly high that it might be impossible to rank.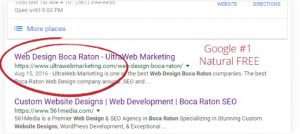 Basically, local SEO limits who your business competes with online. Instead of trying to rank for a service or product nationally, you'll compete mainly with other local competitors.
This enables you to speak directly with potential clients in the city or cities you actually serve. In other words, begin working with affordable local SEO services if you want to get on the map (and stay there).
Google Business Listing
The only way to get on the map is to let Google know your business exists. Your Google Business local listing will be one of the first things that need to be done and it will include all crucial information about the business.
Hours of operation, address, phone number, services, products, and other important information are all a part of this listing. If you don't properly optimize and claim your business, you lose out on all the potential customers in your area actually looking for what you provide.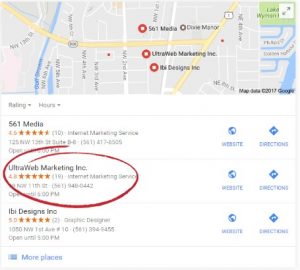 Since Google only shows the top three results for a local search, it's important to know what potential customers are searching for. Utilizing industry-related keyword search reports in blog articles, service pages, and other strategic ways is a priceless advantage to local SEO services.
Combining Strategies
Online marketing at its best uses a mixture of combined strategies and methods. Pay-per-click or PPC advertising can be a useful way to get a quick spike in online traffic and a strong social media presence can promote brand recognition while increasing your interest in your community.
When combined with a solid SEO plan, your business can begin showing up organically for multiple keyword phrases. AdWord or Facebook PPC advertising budgets can then be reduced, diverted, or even eliminated completely, depending on the level of success.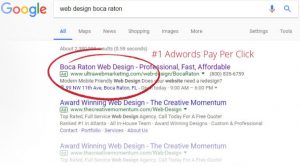 Read Growing Your Business With Local SEO to learn more. If you are interested in what our affordable local SEO services include, take a look at our plans and packages.
Contact a local SEO specialist for more information or get a free SEO audit today.
Facebook | Twitter | Google+ | YouTube | Pinterest | Instagram
Affordable Local SEO Services
2,061 total views, 2 views today