Our Skills And Expertise Are Proven
Our services exceed the expectations of our clients. See what we can do for you!
We Are Search Engine & Web Design Experts
Marketing Solutions That Work
UltraWeb Marketing is very different from the average online marketing agency. Unlike other companies that claim to be the best and most knowledgeable agencies, we have proven our skills and expertise with our own success!
Since 2007, we have managed every aspect of our online presences in-house. We understand exactly what you need and how to get the job done because we have done it for ourselves. Our main eCommerce website, www.SecurityCameraKing.com, has grown an average of 30% yearly for the last 8 years and today is responsible for nearly $10 Million in annual revenue. Every step of our online strategy has been handled by our own internal team of experts here in Boca Raton, Florida. We have written every article, produced every video, handled all the SEO services, built and designed every website, and managed all aspects that have led to the great success of our own companies.
In February of 2016, this same team has now developed into it's own online marketing and website design company. UltraWeb Marketing was founded by Brad Besner, the owner of Techpro Security Products and Damon Delcoro, the manager of the Techpro's web & marketing department. We have brought over all of the talent from Techpro website department as well as adding more members to our team, including website designers, graphic artists, video producers, content writers, and programmers. UltraWeb Marketing is now the absolute best full service website marketing agency for your company.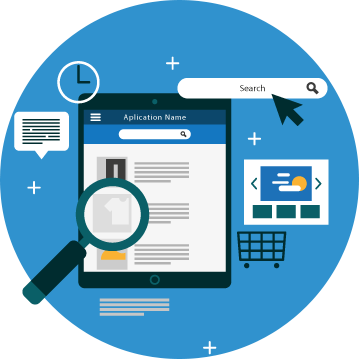 Why Choose UltraWeb Marketing?
We are Search Engine & Social Media Experts!
World's Finest, at Your Service
Our experts utilize progressive SEO techniques to work within Google's guidelines and establish the best retention strategies for your business.
Whether your company is big or small, our experts are experienced in a variety of business fields and will guarantee the best possible outcome for your project! 
Our SEO specialists have many years of experience, but they don't rely on past accomplishments to meet your goals.  Ultraweb Marketing will keep you ahead of the competition by embracing constantly evolving SEO trends.
Web Design
by UltraWeb Marketing