Fort Lauderdale Web Design
Have a project? speak with a website design expert

If your business is looking for a proven Fort Lauderdale Web Design firm then try UtlraWeb Marketing.  When choosing a Fort Lauderdale Web Design team you should first carefully consider a few facts besides a nice flashy home page.  Having a nice home page is important and nowadays just about any competent web designer can put together a compelling home page.  First and foremost the Fort Lauderdale web design firm should have a strong portfolio.  A second factor you should consider is their online reputation from current and past website clients.  Thirdly – do they have a complete marketing team or do they outsource any of their work.
Web Design Portfolio
UltraWeb Marketing has a diverse portfolio that covers many different unique industries.  Looking for a successful e-Commerce website?  Security Camera King is one of the top online sellers of Security Surveillance products in the US.  They do over a million a month in online sales.  They have been using one of UltraWeb Marketing's most aggressive SEO plans for over 5 years.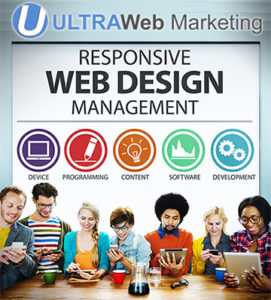 http://www.securitycameraking.com (e-commerce website with dealer network)
http://www.marineelectronicinstallers.com/ (service industry website that dominates all of South Florida for their main industry search terms)
http://www.greatstockpix.com/  (GreatStockPix was a redesign that was just done in summer of 2016 and has a custom admin and login that allows for paid members to join and gain access to a variety of live learning tools.)
http://www.oceanmarine.com (brokerage site with thousands of listing which can be uploaded by client and their end users)
http://goldcoastpower.com (custom database driven website with thousands of hard to find parts)
http://www.wadelitigation.com/  (law firm in San Jose California who has seen website traffic skyrocket in less than 6 months time – first page Google for many key industry search terms)
Coral Springs Dental Center (re-brand name change of business new website plus phenomenal SEO ranking in short time frame)
Coral Springs Dentist Google Page 1 #5 overall
Coral Springs Family Dentist Google Page 1 #6 overall
Coral Springs Invisalign Google Page 1 #7 overall
Coral Springs Teeth Cleaning Google Page 1 #5 overall
Coral Springs Dental Implants Google Page 1 #3 overall
Coral Springs Oral Surgery Google Page 2 #11 overall
Coral Springs Sedation Dentistry Google Page 1 #6 overall
This is just a small sampling of sites we have done.  We have done political campaigns, insurance, exotic animals, aviation, medical, clothing, fishing, marine, fashion & waiting to do your industry too.
So next time your company or personal business is looking for a Fort Lauderdale Web Design make sure they have some easily identifiable trust elements.  We have many clients who have been with us for almost a decade. Our 5 star Google Review ratings from our clients shows that we do exactly what we say we will do for our clientele.  First we will build you a beautiful website and then we will take it to the tops of all the major search engines.  Higher visibility in the search engines and better seo (search engine optimization) is always the end result when you work with the UltraWeb Marketing team.
We don't outsource any of our work and everything is done inhouse.  By using a complete team we are able to have different departments work together and achieve much better results than hiring just one person full time.  We have content writers, seo gurus, graphic designers, website designers, photography and even a professional video production.  We have many different website and ongoing seo packages that can work within any budget.  If you have any questions about Fort Lauderdale Web Design give us a call and schedule an appointment to stop by and meet your new marketing team.  800.835.6759
Fort Lauderdale Web Design
Fort Lauderdale Web Design
Need a professional website?
Don't hesitate to call
800.835.6759