Web Design South Florida
Have a project? speak with a website design expert

ULTRAWEB MARKETING IS AN ONLINE MARKETING TEAM MADE UP OF CREATIVE WEB DESIGN PROFESSIONALS, CONTENT SPECIALIST WHO MAKES YOUR STORIES COME TO LIFE, AND SEO (Search Engine Optimization) EXPERTS BASED IN BOCA RATON, OFFERING WEB DESIGN SOUTH FLORIDA SERVICES.
The objective of our web design projects is to unite and stimulate people and website visitors together through distinct narratives, smart website design, that matches your core values and goals.  In layman's terms, we deliver custom mobile friendly web designs and online presence for brand initiatives, service based companies, manufacturers and myriad of other industries.  The web design South Florida market is crowded with many great web design companies.  You should thoroughly examine the web design companies you are interested in and closely look at their portfolio.  If their websites have compelling designs then you should check their SEO and Social media for those respective websites from their portfolio.  
At UltraWeb Marketing we have many great online accomplishments but are extremely proud of the work we have done for Security Camera King.  They are a leading manufacturer and distributor of Security Camera produc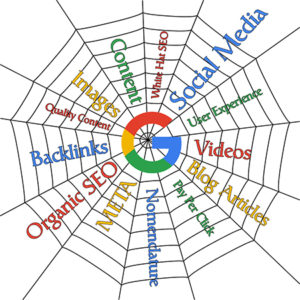 ts in the US.  They have been using a combination of our ongoing to SEO services for over 8 years.  They also account for over $7 million in annual sales online.   Let UltraWeb Marketing help turn your new or existing website into an awesome digital marketing lead generation tool.  Our online marketing team has one basic rule: if you succeed, we succeed.  We will immerse ourselves into your product or service and push it to the top of all the major SEO mountain tops.  Google's algorithm is highly complicated and its formula is secretive.  Google Webmaster Guidelines clearly outlines what not to do more than they do what to do.  Their search algorithm is compared to a spider web as your website must constantly be building out while being pulled and tugged in one direction or another.  Fresh content that is keyword driven is a large factor with Social Media presence and backlinks sitting atop the SEO platform with them.  Let UltraWeb Marketing take care of this highly complex portion of your online marketing so you can concentrate on your business.
LET US TELL YOUR ONLINE STORY WITH CLEAN WEBSITE DESIGN
All of our web designs are mobile friendly and responsive across all smart devices. We concentrate on the enhancing the user experience thus driving website traffic to higher conversion points, our web design is clean and clear while being an extremely influential medium for online marketing of your brand.  The majority of our websites are created on the easy to use WordPress Platform giving you the ability to control your own website.
WE INCREASE YOUR SEARCH ENGINE VISIBILITY
A popular saying in the SEO world "There are no silver bullets when it comes to Search Engine Optimization".  Stellar search engine rankings (1rst page of Google) and qualified traffic only come with lots of hard work.  You will not achieve the top of Google SERP (Search Engine Results Page) organically overnight.  The only alternative for immediate search engine results is with Google Adwords PPC (Pay Per Click).  We manage many successful Adwords campaigns and combined with our ongoing SEO your website can dominate the search results local and nationally.  Much of our SEO work involves in-depth keyword analysis and research of your products or services.  We use only proven white SEO techniques and strong online marketing tactics to increase your brand presence thus resulting in greater online conversions.
WE STUDY YOUR DATA HEAVILY AND GIVE IN-DEPTH REPORTING SO YOU CAN TRACK EVERY CONVERSION WHETHER PHONE, FORM OR SHOPPING CART.  WITH ULTRAWEB MARKETING YOU WILL KNOW YOUR ROI (RETURN ON INVESTMENT)
Your web design and online digital marketing plans are worthless if you are not seeing a great ROI.  Collectively will analyze your data and show the results monthly and execute changes based on certain criteria that the numbers dictate. This will cause your website to see higher conversion metrics resulting in better ROI.  When all is said and done, our mutual goal is to constantly increase and generate substantial revenues for your website.
ONLINE DIGITAL MARKETING

UX (USER EXPERIENCE)

RESPONSIVE MOBILE FRIENDLY WEB DESIGN

CMS (CONTENT MANAGEMENT SYSTEM) TOOLS

SEO (SEARCH ENGINE OPTIMIZATION) & PPC (PAY PER CLICK)

ECOMMERCE (CREDIT CARD PROCESSING WITH REAL TIME SHIPPING)

HOSTING SOLUTIONS (MANAGED WORDPRESS HOSTING)

CONTENT CREATION (BLOG & LANDING PAGES)

ONGOING SUPPORT  

BRANDING (LOGO, NAMING, POSITIONING & STRATEGY)

SOCIAL MEDIA (FACEBOOK, TWITTER, YOUTUBE, INSTAGRAM)

LEAD AUTOMATION (CALL TO ACTION FORMS & DATA COLLECTION)

EMAIL MARKETING (CONSTANT CONTACT, MAILCHIMP, REACH MAIL)

VIDEO PRODUCTION AND PHOTOGRAPHY
When you need web design South Florida service contact UltraWeb Marketing.
800-835-6759
Web Design South Florida