Looking for a new Aviation Website Design? Contact UltraWeb Marketing!

Why should you choose UltraWeb Marketing?
With a decade worth of experience, we set out to design and build a website that is both aesthetically pleasing and promotes your company. By using specific industry related keywords found through diligent research, we help customers find your business quickly and easily. These analytics help boost your search engine optimization (SEO) and drive more traffic directly to your new aviation website design.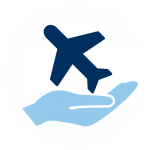 We create a unique, personalized aviation website design just for you!
No matter how you want your aviation website design to look, we have the expertise to make it happen. Need a new logo or product photos? We do that, too! We guarantee our results because customer satisfaction is our number one priority. Your brand is important to us and our work is not complete until you are 100% satisfied with the results. From design to development, our company works with you so your aviation website design perfectly matches your vision.
How Long Until Your New Aviation Website Design Works?
Every project is different. Typically, our projects take about 2-3 weeks before they are ready to go live. However, many less complicated websites can take as little as 1 week. We will gladly provide you with a free, detailed estimate once we have a better idea of the various features and implementations you desire. You can also reach us anytime to monitor the progress yourself or opt to receive regular updates.
Aviation Website Design
No matter where your company is located, UltraWeb Marketing is here for you! Bringing the vision of your website to life for a reasonable price is what is most important. We manage websites for people across the country and can use live screen shares to make any changes to your aviation website design. And clients in the area are always welcome to come by our offices and work directly with our designers and content writers.