Condo Webs Designs by UltraWeb Marketing!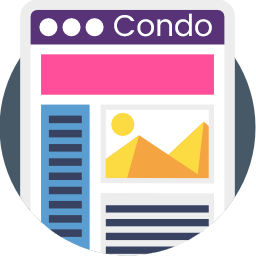 Choosing UltraWeb Marketing for your condo web designs is the fastest path to compliance.
The recent passing of the Florida Condo Law 718 (Officially named Florida Statute 718) will be going into effect in a few months. One of the most significant problems is how few condo associations are aware of these major changes. Unfortunately, ignorance will not be a valid legal argument for your condominium association once the Florida Condo Law 718 is officially implemented. Non-compliance will result in a strict backlash and increasingly severe legal repercussions. Contact Us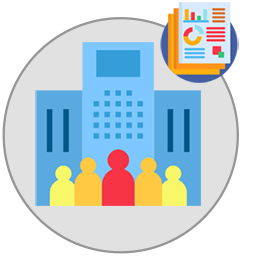 Today we can start your condo website designs to achieve full compliance ASAP!
Continue reading to find out exactly what the Florida Condo Law 718 addresses and how it might affect you, your condominium, and your condo association. You can also find more information regarding the Florida Condo Law 718 and discover our practical, easy to use solution that enables your condo association to be in full compliance in the fast way possible. To access our website, simply follow the link provided here: Condo Web Designs.
Find Out More About Our Condo Web Designs and Compliance with Florida Condo Law 718 aka HB 1237
Part I: Materials, equipment, and service bids must be accessible and stored within the condo associations official records on their own condo website.

Part II: The condo association's rules, regulations, and bylaws must be accessible to current and potential renters. Copies of these may also be requested and must be provided.

Part III: All accounts held in banks or other financial institutions must be logged into an official report and given to the Department of Business and Professional Regulation (DPBR). This official report must be accessible to current and potential condo renters and owners and produced if a request is made.

Part IV: The official record of the condo association's financial statements must be produced upon receiving a request. If an official record is not produced, the owner or renter is to notify the Division of Condominiums, Timeshares, and Mobile Homes of the DPBR. After 5 days of non-compliance, a penalty that calls for stringent regulation of future financial statements will be imposed for a minimum of 3 full years.

Part V: All officers and directors charged with certain crimes that relate to the condominium or condo association must not be able to access official records without a court order. This penalty will be imposed as long as the charges are pending.

Part VI: All condo associations that maintain a minimum of 150 separate units must post their official records to their website to remain in compliance. Official records on the website must remain inaccessible to the general public.


For a more investigative look at HB 1237, officially named Florida Statute 718, click here: FL Statute 718.
Condo Website Designs
To ease this transition for any Florida condo association that this impacts, we decided to utilize our specialty and develop an easy and practical solution. Condo Web Designs developed an app that saves condo associations the headache of figuring out how to create a new condo web design. In as little as 10 minutes, your condo association can easily use our Wizard, decide on a few different themes and color patterns, and upload all of their official records and statements directly into a fully functional website. Be sure to CONTACT US to find out how to access our app or if you have any further questions regarding how it works. Don't be punished for non-compliance when you can move forward and put this behind you quickly, easily, and cheaply.
CONTACT US.
Condo Web Designs