Looking for a Condo Website Design? Contact UltraWeb Marketing!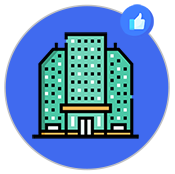 Why should you choose UltraWeb Marketing for your condo website design?
There is a major change taking place throughout Florida for condominiums. Florida Law HB 1237 is prompting major reform to the condominium statute. Brought about due to significant corruption and criminal activity mostly in South Florida, one major aspect it addresses is official record keeping. For any condominium association with over 150 units, records will need to be housed on a website the association maintains. This article will explain the importance of finding a company capable of creating a clean condo website design. This condo website design will be the difference between lawful compliance and legal consequences. Click the link provided for more information about how to obtain a website for your condo association here: Contact Us
Let us create a unique, personalized condo website design just for you!
Condo associations have to keep bids for any materials, equipment, and services within the official records.

Renters must be allowed to inspect and/ or copy the association's bylaws and rules.

Condo associations have to give an annual reporting of the financial institutions it holds accounts into the Department of Business and Professional Regulation (DPBR). Owners have to be allowed access to this report from the DPBR.

If a unit owner does not receive a copy of recent financial statements after making a request to the association, the owner can give notice the Division of Condominiums, Timeshares, and Mobile Homes of the DPBR. Failure to comply within 5 business days will result in stricter regulation of financial statements for a minimum of 3 years.

Directors or officers of a condo charged with specific crimes in relation to the condominium cannot access any association records without a court order, so long as the charges are pending.

Any condo association with 150 or more units MUST post its official records on its website. These records cannot be accessible to the general public.

How Long Until Your New Condo Website Design Must Be In Compliance?
Chapter 718: Condominiums – Part I – General Revisions (ss.718.101-718.128) *
718.111(g)1. By July 1, 2018, an association with 150 or more units which does not manage timeshare units shall post digital copies of the documents specified in subparagraph 2. on its website.

a. The association's website must be:

(I) An independent website or web portal wholly owned and operated by the association; or

(II) A website or web portal operated by a third-party provider with whom the association owns, leases, rents, or otherwise obtains the right to operate a web page, subpage, web portal, or collection of subpages or web portals dedicated to the association's activities and on which required notices, records, and documents may be posted by the association.

b. The association's website must be accessible through the Internet and must contain a subpage, web portal, or other protected electronic location that is inaccessible to the general public and accessible only to unit owners and employees of the association.

c. Upon a unit owner's written request, the association must provide the unit owner with a username and password and access to the protected sections of the association's website that contain any notices, records, or documents that must be electronically provided.

718.111(g) 2. A current copy of the following documents must be posted in digital format on the association's website:

a. The recorded declaration of condominium of each condominium operated by the association and each amendment to each declaration.

b. The recorded bylaws of the association and each amendment to the bylaws.

c. The articles of incorporation of the association, or other documents creating the association, and each amendment thereto. The copy posted pursuant to this sub-subparagraph must be a copy of the articles of incorporation filed with the Department of State.

d. The rules of the association.

e. Any management agreement, lease, or other contract to which the association is a party or under which the association or the unit owners have an obligation or responsibility. Summaries of bids for materials, equipment, or services must be maintained on the website for 1 year.
*Statue information provided by the Official Internet Site of the Florida Legislature
Condo Website Design
We developed an uncomplicated process that allows us to create your very own condo website design rapidly. By contacting us today you can get started right away.
You can personalize it with your own custom layout, color scheme, and logo. You are then able to upload content that provides informative subject matter to your association and owners/ renters. Examples are a description of the community you love, upcoming social events, any community announcement, etc.

Most importantly, the app allows you to add all the necessary documentation within your official records to remain compliant with these new statutes. The documents are organized into categories (declarations, bylaws, meeting info, etc.). After these documents are uploaded your condo website design is complete and fully functional. It really is that easy.
CONTACT US to speak with our award-winning staff members if you have any questions or get stuck while creating your condo website design.
Condo Website Design