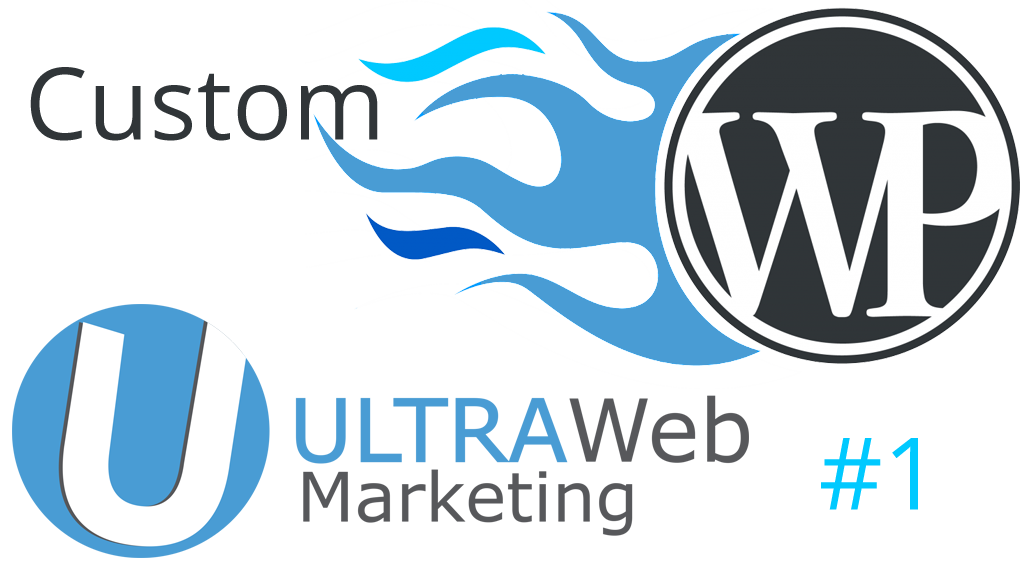 Do you need a Custom WordPress Development Company?
Every so often it comes a time for a business where you need a new website design or redesign. Having an online presence that is up to date, modern and mobile friendly will help differentiate yourself from the crowd. What makes us different from any other Custom WordPress Web Design companies is that we always go above and beyond while paying attention to the smallest details. All of our custom WordPress web designs are SEO (search engine optimization) friendly to increase your online visibility for all of your industry keywords.
Let our experienced team of WordPress Experts deliver your companies message according to your desire with a beautiful design. Having a compelling and visually appealing web design created by a Custom WordPress Development Company should be at the forefront of your online marketing goals. Do you have a great service or a distinct product that needs more visibility in the online marketplace? An intense effort from the start is required by both parties involved, this is how having the right Custom WordPress Development Company will help deliver better results. We are always here to help with anything your website might require from beginning to the end. A perfect example of Custom WordPress Web Design is the website we did for Sunhire Health & Wellness. This site incorporates many new and advanced WordPress features with custom plugins for multi-membership levels, tiered pricing, and live streaming video to mention a few.

WordPress has become the most versatile CMS
Web Design concepts are ever changing and WordPress is always ahead of the curve to meet and anticipate these needs. Being a premiere Custom WordPress Development Company allows us to customize any aspect of a WordPress Site, Theme or plugin. The community of WordPress web developers allows your WordPress web design price to stay lower with plugins that work out of the box with minimal customization. Regular contributions from WordPress plugin developers and theme designers means your site will always be up to date and fully supported. Having a Custom WordPress Development Company do your web design also lets your company have the ability to easily edit content text, images and more without having advanced programming skills. This lets us to do the complex web design and allows you to take over to manage after the WordPress web design is completed.
If you do not feel comfortable with adding content and making change, not to worry as we can always take care of anything at a moments notice. The powerful back office management dashboard is easy to navigate and learn. We will also provide hands on training in person or thru remote screen sharing. Our portfolio has just about every type of WordPress theme and concept. WordPress is the leading CMS (content management system) because of its robust and user friendly operation. All of our Custom WordPress Web Designs place a major emphasis on SEO (Search Engine Optimization) and are always mobile friendly and responsive.

What to look for in a Custom WordPress Development Company
Anytime you have to consider a new business relationship for a service, the service should be thoroughly investigated. The best place to start when reviewing a Custom WordPress Development Company is with their online portfolio and their Google Reviews. A great factor in determining how you will be treated is by seeing what their past clients say about them. Something we are very proud of at UltraWeb Marketing is our superb Google review record. ALL FIVE STARS from more than twenty different satisfied web design and SEO clients. Our mission is to completely satisfy all of our web design clients by giving them exactly what they expect and more from a Custom WordPress Development Company. You can easily rest assured knowing that when you choose to work with us you will have the preeminent South Florida Web Design company. No matter what type of online marketing you require, UltraWeb Marketing offers everything at our location with absolutely zero outsourcing.  One of our main goals has been to always create long lasting relationships and we don't stop until we are successful. UltraWeb Marketing is a proud certified Google partner which lets us work in advanced Google Marketing platforms. Google PPC (pay per click), Google My Business, Google Maps, Google Adsense, Google Shopping and many more.
Natural or Organic SEO is never an overnight process this time consuming methodology requires a great deal of hard work and funds. Simply put there are only 10 of those highly coveted spots on any SERP (Search Engine Results Page), to achieve these results immediately you will need to consider Google Adwords with PPC (Pay Per Click). If you need to find out more about how your website can show up in the Google search ranking for your industry keywords locally or nationally, call now. To get on the first page of a Google Search Results page is never guaranteed. However, we have a proven track record for delivering results for a variety of industries. Typically, first page Google Search Engine results for any geographic or your local search terms that are for your industry require an ongoing effort that generally take at least four to six months at the least. Always keep in mind that there are only ten natural or organic search results on each Google search ranking page.
Get in touch with UltraWeb Marketing when you are looking to hire a Wordpress Web Design Company
To have a successful web presence today it is imperative to have some type of online marketing in place. Just having a new web design that is SEO and Mobile Friendly is not always enough. Having fresh content pushed out daily will help Google determine that your site is showing content related to these keywords. Google always gives an advantage to web sites with information that is newer and also related to the end users queries. Custom WordPress Website Design is our forte.
Search Engine Optimization
Logo Brand/Identity
eCommerce Development
WordPress Development
Content Article Writing
Social Media Management
Need a professional website?
Don't hesitate to call
800.835.6759