WordPress Custom Web Design
If you are looking for an experienced, professional WordPress development company, look no further! UltraWeb Marketing is a leading WordPress custom web design company. We can handle any type of WordPress customization. Whether you need a redesign or a completely new web design, UltraWeb Marketing has got you covered. We use unique methods to deliver what you are looking for in a modern and mobile friendly web design. Let us work together with you to create the website of your dreams. UltraWeb Marketing is a full-service online marketing company providing numerous online marketing services all under one roof.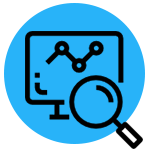 SEO Web Design
All of our websites are SEO (search engine optimization) optimized. Our SEO experts take the time to learn the dynamics of your business and perform specific keywords research related to your industry to get your website at the top of search engine results. These SEO techniques will help your company find more business online by converting traffic into customers! We also provide detailed monthly reporting for you to stay up to date and be able to track solid increases in important traffic.
Modern and Mobile Friendly Web Designs
Today we live in a mobile world that requires your business to have a responsive website that looks great and is easy to navigate through on all devices, including desktops, tablets, and smartphones. Mobile Web traffic has extremely increased over the past years. More than 50% of users are accessing the web from a smart device and mobile phone. If your website is not mobile friendly it could cause your business and company to potentially lose out on phone calls, leads, and conversions. At UltraWeb Marketing we have the ability to create a mobile friendly and modern WordPress custom web design.
Easy To Use Interface
If your website visitors are having a hard time navigating through your website and have to guess what your website is about, then they will most likely leave your website immediately. At UltraWeb Marketing we have a team of custom web designers who have the experience to clearly deliver your website message according to your direction. Our team will be with you through the whole process, from start to finish.
WordPress Custom Web Design
Search Engine Optimization
Logo Brand/Identity
eCommerce Development
WordPress Development
Content Article Writing
Social Media Management
Need a professional website?
Don't hesitate to call
800.835.6759