UltraWeb Marketing offers the ultimate custom WordPress design service that can be tailored to answer any of your online marketing needs. We create beautifully constructed websites that attract more visitors with clearly defined calls to action that convert. We take your business model and deliver it in a digital format that is sure to catch more eyes with a distinct WOW factor. We translate your field of expertise whether a service or product  in to a more useful and usable website. Our custom WordPress design service works together with your team allowing us to design and develop a custom WordPress website with a heavy SEO foundation that will push better and more qualified leads to your online business. Our custom WordPress design service will give your WordPress web design that added panache that sets you apart from the crowd.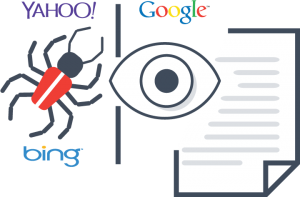 Our custom WordPress design service process begins with defining your immediate and future goals. We strive to learn through comparison analysis and keyword research what your targeted audience wants. We then incorporate these techniques into the custom WordPress design service to create the your website. We will create a clean, modern and polished mobile friendly website that makes it much easier for your audience to identify what your presenting. The bottom line is that you will end up with the most compelling WordPress website design that encourages better engagement and increased leads. All of our WordPress web designs are scalable for future growth. We strive to go above and beyond to deliver a professional looking website that turns your online visitors into leads.
Our custom WordPress design service has everything you need for your WordPress web design.
Futureproof your new WordPress Web Design
You need mobile-first, responsive web design. You also need room to grow. Choose WordPress and you'll have a website that will always be able to scale with your business's future needs.
Higher Search Engine Visibility
Attract new visitors and convert them into customers. Our custom designs feature strong search engine optimization and emphasize an user-friendly experience aligned with your website's most profitable interactions.
WordPress is easier to manage
WordPress puts you in control. Updating, editing, and navigating is simple and requires no coding knowledge. Plus, our WordPress experts can provide personal support for any new challenges.
Stop unwanted hacking attempts and those with nefarious intentions. The WordPress CMS when kept up to date is the most secure CMS system around. Patches are constantly being added once any type of threat becomes apparent to the WordPress Platform. In addition to our custom WordPress design service we offer website health, security and plugin update packages that will keep your site running smoothly.
We have the ability bridge many of your current systems for better data access and management. Our knowledge is extensive for the most common custom WordPress integrations. Connecting your CRM, email, and any other online marketing tools is generally a seamlessly process once the plugins have been configured properly. Passing data between your systems is just one of the many custom WordPress design service we offer.
Related Blog Articles
Custom WordPress Design Service
Check us out on Google+
1,763 total views, 2 views today