Google Adwords Services
UltraWeb Marketing offers all Google Adwords Services and is known for efficiently running campaigns of all sizes. Google Adwords Service that you can depend on when you need the most bang for your buck. We are a Google Ads partner and have dedicated account specialists who will work closely with your team to create the most fruitful leads that are prequalified. Our online marketing gurus will develop Ad Groups that are specifically tailored for each of your services and products. Not only will we increase traffic to your website but this traffic will be geared towards those that are ready to convert in today a quality customer.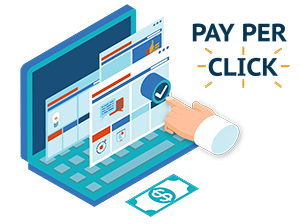 Keyword Research
Together will work with you to identify the highest value keywords that are geared towards customers that will convert. Let our certified Google AdWords professionals take the guess work out of your PPC (pay per click) campaigns. Daily bid tweaking assures that you attain the top positions while paying the lowest amount possible for your keyword clicks. ROI is crucial and getting more clicks for your industry is great but having qualified traffic that converts to quality phone calls and form fills is the main focus.
Google Partner
UltraWeb Marketing offers all online marketing services that are focused on getting higher search engine visibility for your business.  All of our staff continually receives the latest Google Certifications and we are a proud Google Partner. We currnetly many successful campaign with budgets that range from $15 a day to $5000 that all have one goal in common – generating great leads that are more likely to convert.
You can find more information about why we are one of the preeminent Google Adwords management company. If you want to find out more about our Google Adwords Services, contact us online or call us at 800-835-6759 to get in touch with one of our Certified Google AdWords Professionals. Also, Follow us on Social Media to stay current with the latest SEO trends.
Social Media Management
Content Article Writing
WordPress Development
eCommerce Development
Logo Brand/Identity
Search Engine Optimization
Need a professional website?
Don't hesitate to call
800.835.6759