–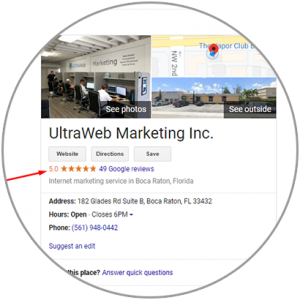 Google Reviews For My Business. Did you know that over half of internet users today use your online reputation and review status as a determining factor when deciding to purchase your products or services?  Having good online reviews is integral to the success of any modern business. That's why we've created Review Stream. Review Stream is a tool that makes it easy for you to request Google reviews, Yelp reviews, Facebook likes, or even generate testimonials for your website with the click of a button. Better yet, it makes it even easier for your client to leave a new review.
Here's how it works. First, you click the 'request new review' button before selecting the channels that you would like to ask for reviews on. In this case, we'll use all of the available options before sending the request to the client. We can then add the customer name and company if we choose. Our predefined email templates are customizable and ready to go. Now, click the send review request and your review has been sent. Once your client receives the request email, they simply need to click on the 'leave us a review' button. Then they choose the source where they would like to leave us a review, such as Google. You'll notice that we took them straight to the review screen. Now they just have to choose a star rating and can begin to leave you a positive review. Get more Google Reviews For My Business with Review Stream.
Once they've given you a review, you'll get a notification that a review has been left and it will show up on your Review Stream dashboard. You'll also get notifications for any potential reviews that are still out for review. With the intercept negative reviews feature, you'll also get notifications when someone leaves a negative review. Review Stream will capture negative reviews in our database and then give you an alert to quickly correspond with a customer and fix the situation without the review ever going public.
Review Stream is a platform that makes it easy to connect with your customers, cultivate positive reviews, and generate website testimonials. Review Stream gives you the ability to intercept and combat negative reviews before they ever go public.
For more information please give us a call today.
Facebook | Twitter | Google+ | YouTube | Pinterest | Instagram
Call UltraWeb Marketing today if your business is looking to find out more about our Google Reviews For My Business.
Google Reviews For My Business
1,406 total views, 2 views today