Guest Blogging Service and Guest Posting are one of the most powerful SEO technique to improve your rankings in Google search results as well as click-through rates which will help your business be more successful in the year 2020 !
Influential off-page SEO strategies for promoting brand and products alongside building relationships with the clients. It is one of the best ways to create brand awareness and online visibility.
By guest posting you can get an editorial link, which is one of the best links to help you in pulling your website rank higher. To guest post you need to go through a long process. You need to find relevant websites for your niche and filter them on criteria like total traffic, page rank, editorial guidelines, update frequency, lack of paid posts, Twitter followers, RSS subscribers, and many other important criteria.
Our guest posting service allow you to have pertinent content related to your industry. A guest post service helps you in getting those tough highly relevant editorial links. UltraWeb Marketing offers you a top of the line guest posting service. We write high quality guest post, find relevant websites and contact the website owner to post our guest post. This guest post includes a link to your site. It will help you in getting high quality back links.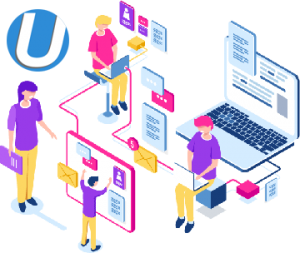 Benefits of Guest Blogging Service:
1) Increase your business content over the internet
2) Increase your quality back links and Google give highest value to guest post links now a days
3) Increase your search Engine ranking
4) Increase your website's Link Popularity
5) Increase your sales by getting link popularity and high ranking over the search engine etc
So above are some benefits of Guest posting and there are many more benefits.
"If I only had two dollars left, I would invest one dollar in PR." Bill Gates
Facebook | Twitter | Google+ | YouTube | Pinterest | Instagram
Call UltraWeb Marketing today if your business is looking to find out more about our Guest Blogging Service.
Guest Blogging Service