Welcome to UltraWeb Marketing the goto choice for Web Design Boca Raton 2020. We offer a variety of online marketing services that all have one common theme. The online marketing techniques we employ rely heavily on numbers and data from Google Keyword Research with a heavy focus on on high value keywords related to your industry. The bottom line is that you will see increased online growth month over month for your highest value keywords that are measured through monthly reporting.
This is how we drive pre-qualified traffic to your website and social platforms. Our online marketing department was formed by our first company – Security Camera King. Their humble beginnings started as a one man operation and now they churn out twenty plus million in online sales annually. Slowly over time they have developed successful and proven online marketing strategies. Through the years UltraWeb Marketing has attracted a savvy web team that is comprised of: Programmers, Web Designers, Graphic Artist, Video Production Specialist, Google Ads Specialist, Social Media and more.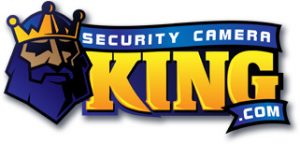 We take great delight in providing our customers with the exact same online marketing services that made our parent and sister companies so successful. We tackle each online marketing endeavor with great vigor and strive to establish long term relationships. Many of our clients have been with our marketing department principle for over 20 years. When your company is in need of web design Boca Raton 2020 services – call UltraWeb Marketing anytime.
Let UltraWeb Marketing help you with outranking your competition across the board on the leading search engines for your main industry keyword searches. Our aggressive online marketing approach is fueled by a powerful team of nerds who live and breathe everything geek. Our web designers and SEO marketing experts have proven that they can increase client experience along with boosting organic website traffic that creates more leads while helping your brand identity with positive awareness. Ultimately the end goal is always a successful ROI for your online marketing efforts.
It does not matter whether you are selling products via eCommerce or providing a local service. Let UltraWeb Marketing help you do more of it. Take a look at our extensive portfolio for a variety of online marketing services so you can get a better idea of how we can help you.
The three most important types of SEO Services you should consider for your company. 
UltraWeb Marketing is led by experienced SEO experts who always stay abreast of the latest Search Engine Optimization trends and algorithms. We always adhere to the best Google practices and principles for getting higher higher search engine visibility month over month for all of our clients.  Our team of web designers and developers take delight in creating outstanding web designs that are are visually appealing along with having a solid SEO foundation. We always deliver on time and as quoted.
Hyper-Local SEO Jump Start
Our local package is a must for any business that seriously wants to compete in their local area. You might already have a Google Business Listing… But is it fully optimized? Are you creating and adding events, discounts, services, products, weekly SEO post, adding photos (Cover, Identity, Logo, Staff, Exterior, Interior, At Work, Service Areas, Videos) and more to your GMB listing?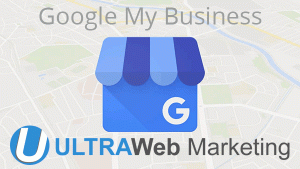 On-page SEO Foundation
Our on page SEO techniques are highly successful and we ensure that each page is optimized to have a unique SEO focus with an easily identifiable call to action. This ensures that you have the SEO foundation to move forward accordingly on the leading search engines so that you rank higher for your main industry keyword terms. These high value keywords are researched in depth and determined according to Google Keyword reports related to your industry.
Monthly SEO Packages
Call today to find out about the variety of SEO plans that we offer with no contracts. Our SEO packages are designed to accommodate business of all sizes from eCommerce giants to local service based companies.
Facebook | Twitter | Google+ | YouTube | Pinterest | Instagram
Web Design Boca Raton 2020
1,341 total views, 2 views today