UltraWeb Marketing, a WordPress Web Design agency offers comprehensive WordPress web design solutions that help your business's dream website come alive. With outstanding services, you get not just a single customized design but a responsive website that follows best online practices so it can receive more visitors, leads, and revenue. A website is a key to a successful business online and WordPress Web Design Agency is the way to help your website get noticed. Your website is one of the first things people see when they visit your online store or company's website, and you must make sure that it stands out among the millions of other websites in your niche.
Custom WordPress Web Design agency is a highly specialized professional service that is experienced at providing not only custom design but a responsive website solution that has the potential to bring benefits to your business. WordPress is an open-source content management system that allows you to easily build a dynamic, customizable website for your specific business needs. WordPress can be integrated with a number of different CMS such as Joomla, Drupal, PHP, and WordPress, and this makes the CMS more flexible and enables you to add elements and features that are specific to your online presence.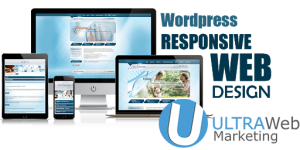 WordPress is a powerful software that enables you to quickly and easily create professional-looking websites that have the potential to attract a number of customers and increase your visibility online. WordPress is created by and for the WordPress community, so any knowledgeable WordPress user will be able to contribute to quality websites. In order to create the most professional-looking websites, WordPress users are recommended to use a professional WordPress template.
A website design company that provides WordPress development services will offer top-notch custom website design options. WordPress is a very popular Content Management System (CMS) that gives you complete control over the look and functionality of your website. Many WordPress users prefer to work with a pre-installed WordPress package. However, even if you choose to implement WordPress yourself, there are many options available to you. WordPress can be used to create a wide variety of websites, including professional websites for your business or industry, simple personal blogs, and eCommerce development websites.
WordPress websites are highly customizable and come in a variety of sizes. WordPress offers support for a wide range of browsers, which means that even if your website is designed for a mobile device, it will look fantastic on a laptop or desktop computer. WordPress websites are also designed with specific subject matter expertise in mind. For example, if you need a WordPress site for an advertising agency, the design team can work with you to make sure that your WordPress site is easy to navigate and incorporates effective branding.
WordPress is a powerful content management system that allows you to easily and rapidly update your websites. The WordPress package comes with a free installation of WordPress however, if you wish to install additional features, such as RSS feeds, blogs, forums, shopping carts, or even WordPress plugins, you should look for agencies that offer these options for a fee. The cost of adding additional themes or plugins to your website is generally small compared to the cost of developing your own software from scratch. Most content management systems, including WordPress, are supported by both beginners and experienced developers, meaning that you should be able to find help if you need it. If you decide to take this route, you should take your time selecting a reliable WordPress Web Design agency to handle all of your design needs.
Call UltraWeb Marketing today for any of your WordPress Web Design needs. 800-835-6759
WordPress Web Design Agency
Facebook | Twitter | YouTube | Pinterest | Instagram
WordPress Web Design Fort Lauderdale
Search Engine Optimization Boca Raton
955 total views, 2 views today