Engage new and existing clients with a compelling story driven WordPress Web Design Fort Lauderdale. Let us help you create a WordPress web design that is mobile friendly as well as SEO (search engine optimization) optimized that tells your companies unique story. Our WordPress web designs are message driven with easily identifiable CTA's (call to action). This will help you business grow by generating pre-qualified leads specifically targeted to your industry and areas served thus improving new conversions from new found web traffic.
Today more than half of all website traffic comes from a smart or mobile device. Having a website that is responsive no matter the type of device is crucial to delivering your message equally across all platforms. Our ability to deliver aesthetically pleasing and highly functional websites is unparalleled in the South Florida area. After any WordPress Web Design Fort Lauderdale project is completed we pass along the keys to you. This will allow you or your staff members to make basic edits to text and replace images as needed.
We fully comprehend that you company's website is constantly on the front line conveying your message. Having a powerful WordPress web design allows you to communicate your story and offer your services or products around the clock. Having a great online presence for your company will help establish a better ROI with more leads and increased conversions.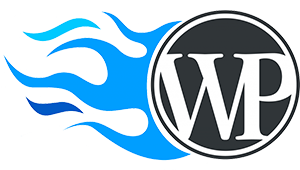 WordPress Experts
Our ability to merge a clean aesthetic with a user experience that is intuitive and highly useful to your end users is unsurpassed. Everyone on the UltraWeb Marketing team is fully versed in all aspects of WordPress web design. We create user friendly websites that are cohesive and adhere to the latest UX/UI trends thus contributing to better customer retention and satisfaction. Make sure to ask about our WordPress maintenance packages which include hosting, SSL, security and plugin updates keeping your website safe and secure.
Analytics and SEO 
All WordPress web designs created by UltraWeb Marketing will have a full SEO foundation based on your main industry keywords plus your immediate and surrounding areas. Google Analytics offers the most powerful tools for monitoring and measuring traffic plus you can create custom reporting and goals for conversions. Having an SEO foundation for your WordPress web design is critical to the future success for any of your ongoing SEO plans. This allows the search engines to know what your content is about thus increasing your visibility to the intended audiences. Google Analytics will assist you with gaining highly valuable insight into organic traffic and keyword performance giving you a clearer picture of your websites SEO status.
Clean and Simple WordPress Web Design that is user-centered.
It has been proven that clear and clean websites are the best way to deliver your message. Long gone are the days of a solid black or red website background littered with extra bells and whistles. We focus on clean and clear web designs that have a fresh look and look wonderful whether viewed on a jumbo-tron or mobile device.
Call UltraWeb Marketing today and let us harness the latest digital marketing trends by creating an experience that users find engaging. Improve your online identity and brand recognition and meet your online business goals with WordPress Web Design Fort Lauderdale.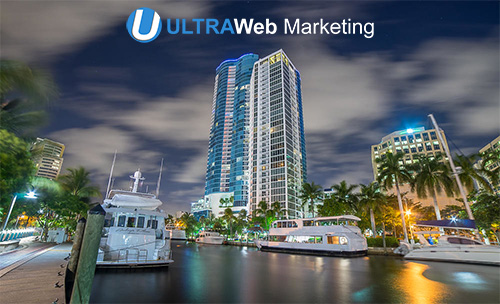 Facebook | Twitter | Google+ | YouTube | Pinterest | Instagram
WordPress Web Design Fort Lauderdale