We are your solution for custom WordPress development
Have you at any point needed to begin a side business or simply have a new venture you want to start on? Or have you, on the other hand, passed up potential clients because there's nothing to funnel people to? That's where a website comes into play. And the best way to get a functional website is with a Custom WordPress Development Company!
In case you're not a tech-savvy individual, setting up a site can seem confusing at times, even tedious in the event that you do it yourself– or costly on the off chance that you have to find another person to do it. A website is an absolute necessity in order to achieve your objective market, however, and setting up a site is significantly less demanding than you may understand, particularly if you choose to have a custom WordPress development company to get it going.
One of the key benefits of WordPress websites is that's it's completely free to get started and there are numerous plugins to choose from to make your site as unique and functional as possible. When working with a custom WordPress web design company like UltraWeb Marketing, here's what you can expect from the process.
Our design and development process.
1. Plan and Assess
Typically, when we have a new client we like to fully understand the business and goals of the company. Whatever line of business you're in, it is important we ask all the necessary questions and get on the same page as our clients.
2. Design and Prototype
We then go through a concept and design phase where you get a wireframe mock-up of the website's design exactly how we've discussed in our meetings, along with a breakdown of styles and the color scheme.
3. Fully Live and Functional Preview.
Our web designers work closely within our custom WordPress development company to ensure all of the frontend styles match the final product. From hover treatments to parallax effects, call to action forms, and above all a mobile responsive design that looks great on all smartphones and smart devices. We'll show you exactly what it will look like and, with final approval, make your new website live!
Let's face it. Creating a new WordPress website from scratch, if you don't understand web design or development, can seem like a daunting task. Hiring a custom WordPress development company these days is crucial and the turnaround time is quicker than you think. In a matter of days, you can start accepting payments or sending new clients to your website to learn why you're the best at what you do!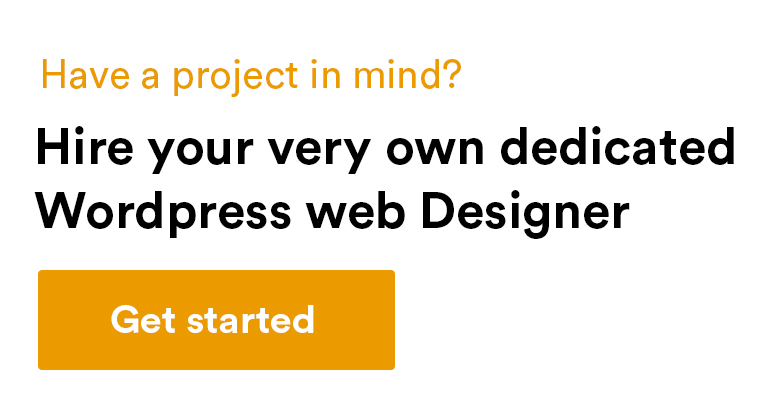 Looking to get started with hiring a custom WordPress development company?
Your website needs an experienced team that is well suited for any WordPress design and development needs. Knowing which company to choose from is the most crucial part as they need to understand your vision and business while deciphering the market you are going after. Making sure your objective is in line with the scope of the development company shouldn't be a frustrating process. Thankfully, the team at UltraWeb Marketing has the experience and know how to thoughtfully execute any business or idea with success!