Delray Beach web design and Development by a leading South Florida Web Design Company.  UltraWeb Marketing is an affordable Delray Beach web design firm that offers all online marketing services for companies of all sizes.  Our company is based out of Boca Raton but we serve many clients throughout Palm Beach county and beyond.  If your business is located in Delray Beach and is seeking a new web design or an update to your existing site, consider using a proven Delray Beach Web Design company.  When you hire UltraWeb Marketing we go beyond the traditional services and techniques offered by most Delray Beach Web Design firms.  Being local to the area allows you to stop by whenever and for us to do the same.  Learning about your business goals and services is the first step.  Frequent meetings whether in person or via Video Conference will assist our teams in building a trustworthy relationship.  
Being local to Delray allows your company the ability to take advantage of more of our services in person.  Our ongoing SEO package includes weekly blog articles, email campaigns, social media and our video production.  We can film infomercials, instructional videos and other media for your YouTube Channel.  Keep in mind that Google purchased YouTube a few years back and they give high priority to YouTube content.  That and almost 25% of web traffic is now streaming and video based with that number growing substantially every year.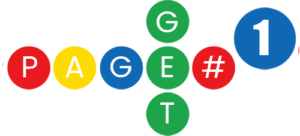 Complete Web Development services by one of the preeminent Delray Beach web design firms in South Florida.  UltraWeb Marketing designs cutting edge websites that employ the latest technological website advances using WordPress and other proven CMS platforms.  Our web design and online marketing experts will team up with your company to create the most compelling website for your business.  An UltraWeb Marketing website is not complete until you have signed off on the design aesthetics and functionality.  Our web design process starts with conceptualization and after the approval phase of concept, we move onto laying out the website.  Content that is rich with keywords from your industry and calls to actions are vital aspects to our onsite SEO and marketing efforts.  Your website will not be launched until you are completely satisfied.
We offer all internet marketing services, website design that is responsive and mobile friendly, SEO (search engine optimization), e-commerce, content management system, email campaigns, social marketing, custom programming, WordPress web design, content writing (blog or landing pages), video, photography.  Honesty, Reliability, Dependability are all trademarks of UltraWeb Marketing, many clients from our portfolio have been with us for over 10 years.  We are extremely proud to call Security Camera King a client, they have been bundling a few of our services for years now.  Weekly Blog Writing, Monthly Email Campaigns, Bi-Monthly YouTube Video Submission, PPC (Pay Per Click) and anything else they request is all part of our ongoing SEO packages. Their long-term commitment to internet marketing has made them one of the top online sellers of Security Surveillance products in the US.  Over $7 million in e-Commerce based sales is a direct result of continued SEO and internet marketing services.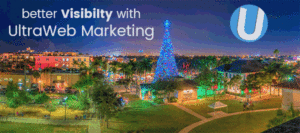 Are you ready to get an investment in your online marketing future?  Call today for a Delray Beach web design phone consultation and get the most competitive pricing along with a first rate service. 
800-835-6759
Additional Delray Beach Web Design services include:
Database integration

Custom content based on input from the site visitor

CMS (Content management system)

Social media integration (Facebook, Youtube, Twitter, Pinterest, LinkedIn)

Mobile Friendly Websites for all smart devices

Multimedia: Sound, Video, Photography

E-Commerce based websites

Accept online payments or donations over the web

Site search

Subscriber or Membership website (Password Protected) Pricing and Content Level based

Data collection (web visitor submits info, with fields to collect phone #, e-mail or address)

Photo slideshows

Online Courses to get a certificate for ongoing education

Zip Code Locators for multiple storefronts

Custom Programming
Just because you don't see it listed does not mean that we cannot do it.
800-835-6759
Related Blog Articles
Fort Lauderdale Website Design
West Palm Beach Website Design
Delray Beach Web Design
2,013 total views, 3 views today