What is the right way to achieve better West Palm Beach SEO?
SEO (Search Engine Optimization) + Social Media Marketing + Original Content + Compelling Design…
When all of your online marketing is done properly it will work together harmoniously allowing your website to have a much broader reach with higher search engine visibility.  UltraWeb Marketing has a uniquely productive method to help your company grow online with proven techniques.  Strictly following Google's webmaster guidelines is a must with a healthy mixed of learned SEO techniques.  Legitimate SEO that is powered by great content which is laden with high-value keywords for your industry.  Innovative Web Design with connected stylish Social Media will greatly enhance how your new and returning visitors experience your website.
UltraWeb Marketing a Palm Beach County based online marketing firm offering West Palm Beach SEO services locally and nationally.  Our SEO process will generate more leads and better rankings for all major search engines.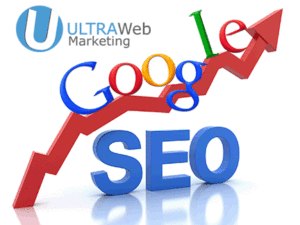 SEO is the best method when search engine users and customers are attempting to find your services and products.  SEO is the only form of advertising in which the end users can find exactly what he or she is looking to purchase or inquire about.  Magazine Ads, Bulk Mail (junk equivalent of SPAM), TV Commercials, etc… are somewhat useful methods but they don't guarantee that your message will be delivered exactly to whom is looking for it.  SEO is marketing GOLD.  Making it much easier for your customers to find and located your service can be done with our West Palm Beach SEO.
Sustained and demonstrated SEO and online marketing results come from an across the board approach that combines all inbound marketing strategies.  At UltraWeb Marketing we embrace input and want to absorb and learn your industry fully so we can better market your online presence. Bringing all of our marketing efforts together will make your search engine visibility unavoidable when a new or existing user is looking for your type of product or service.  At UltraWeb Marketing we enjoy establishing long lasting relationships that are fruitful for all parties involved.
SEO is the only way to get better search engine visibility.  We will help your website dramatically increase its position the proper way with proven Google SEO techniques.  Findability done with a healthy digital marketing methodology is our philosphy.  To gain improved ranking in the major search engine for your website, we utilize a keyword approach that uses many different but associated and relevant high-value keywords according to Google statistics.  Each company and website we work with are uniquely different and we won't ever take on a job for a competitor in your same industry.
Call us today so we can learn more about company, specific goals and we will share with you how can help your company grow.  Implementing clear and effective online solutions that are proven to drive specifically targeted traffic to your website.  We stay abreast of all current SEO (search engine optimization) trends and are constantly learning and understanding anything related to online marketing.  Let us work together and we will show you how we can help your online marketing position immediately.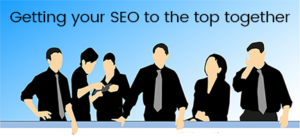 Our innovative SEO techniques can be tailored to specifically meet needs and any budget.  Local Search Engine Marketing for businesses of all sizes and locations – we are not just a West Palm Beach SEO company.
UltraWeb Marketing is not your everyday West Palm Beach SEO company….  We are more like an online Public Relations firm for your business.
Productive Keyword Content Creation

Ingenious content for your website and social media
Social Media Marketing Strategies
Get the word out with better content

Web Design, Website Redesign

Troubleshoot any issues or bugs

WordPress Development and Customization

Plugin Masters – Woocommerce, Yoast

WordPress Blogs
          We can make your blog rank and drive massive pre-qualified traffic
We have some clients who have been doing SEO for over a decade.  It is proven that the best results are generated when using a combination of our SEO and related online marketing services. Security Camera King is a great example ($12 million annually in online sales) of a website that uses all of our marketing services.
West Palm Beach SEO
Related Blog Articles