Call Now For Your FREE Comprehensive Website Evaluation
Web Design Boca Raton – UltraWeb Marketing proudly calls Boca Raton, Fl our home base and headquarters for great things to happen for your company.  Making the choice to go with UltraWeb Marketing is akin to hiring us and bringing us on board your company as a complete team of employees.  We will deeply immerse ourselves into your company so we can better learn exactly what it is your business is about.  UltraWeb Marketing will be the cornerstone of your internet marketing plan!
Step One is the initial DISCOVERY stage:
UltraWeb Marketing starts their preliminary phase with multiple FREE services which will help us educate both parties involved about where you stand and where you want to go.  A FREE SEO Audit along with a FREE Google Mobile-Friendly Test of your website will define multiple goals that best pinpoint your website's online marketing aspirations.  Developing an aggressive overall online marketing plan and website strategy will permit our team to deliver your goals.  Recuperating and bringing successful businesses to the forefront of online visibility is our objective.
Step Two is a tangible PROPOSAL
During and after our initial Discovery stage we will detail a custom solution exclusive to your market niche and region.  This online marketing strategy is clearly defined at all levels and will be held accountable against vigorous analytic reporting.  UltraWeb Marketing loathes complacency and urges all businesses to be heavily involved for mutual success.  Conversion reporting that can track every action from daily organic traffic or PPC (Pay Per Click): forms, phone calls, and shopping cart checkouts.  Precise recommendations for your custom internet marketing plan will detail itemized characteristics that include a specific timeline for crucial targets.  A PDF proposal will be sent in a timely manner so all parties can effectively stay the course for a productive relationship.
Step Three Online DESIGN & STRATEGY
Once approval has been granted, UltraWeb Marketing will immediately put their assertive proposal in place.  A fruitful and prosperous website without a defined online marketing strategy is a business without a model.  Placing a billboard about your website in the middle of a forest will only positively affect beavers and termites.  Let UltraWeb Marketing drive legitimate traffic to your website and together we will convert those viewers into first time and returning customers.
Web Design Boca Raton
In this UltraWeb Marketing blog article series, we will cover a majority of topics related to web design. Web design Boca Raton is a highly competitive arena with more than a handful of companies from which to choose. When hiring a web design Boca Raton company you should make sure that the new website design company will go to bat for your properly. Will they overturn every last internet marketing stone for you or will they just design the site and send you an invoice? At UltraWeb Marketing we swing for the fences every time for our clients!
When we take on a client we like to immerse ourselves into your company to learn every last detail. At UltraWeb Marketing our philosophy is that we become part of your team. The majority of our clients have been with us for many years with a handful over a decade. Most web design companies don't care about the minutiae and leave it up to you down the road to figure out what was missed. The call we get most often is that "we have a nice website design but we don't show up in the major search engines". Coming in behind many web design firms and seeing the amazingly low hanging fruit is disturbing.
Be careful of the hit and run web design companies. They will hit you quickly with an invoice and run to the bank. Then when you try and call them the phone will ring and ring with no answer. The way we have kept so many clients for years is that we answer all of our phone calls, weekends too. It is not an easy task for you or us to make the phone ring on a regular basis with legitimate customers. The only way to do this with a website is to play ball according to Google Web Master Guidelines. Adhering to Google white hat SEO techniques is the only game plan we have at UltraWeb Marketing. We are not base stealers but home run hitters.
A web design company should have a strong portfolio. Do some homework on your part and go over these reviews. Also, check their testimonials from leading review sites like Google and Facebook. The reviews from these sources carry the most weight as they are generally tied to personal or business accounts.
A common mistake we see when batting cleanup for other web design companies who dropped the ball is not utilizing the local business listing for major search engines.  Other than Google Adwords this is the quickest way to get your website to the first-page google quickly. There a
re many free listing services that are provided by each search engine. Google Maps, Bing Places, Yahoo Small Business (now Yext) and although the Yellow Pages went the way of the dinosaur they do actually have a decent website.
Make sure your website is responsive and mobile friendly. Our next Ultra Tip Blog Article will cover the importance of having a mobile-friendly website. Don't forget about duplicate content. This common website design mistake was made with mobile friendly websites designed over five years ago. Two separate websites that have the exact same content will always cause a negative impact from the major search engines including Google.
Essentially when you hire UltraWeb Marketing we become a team. Let us bat cleanup and we will deliver a winning solution.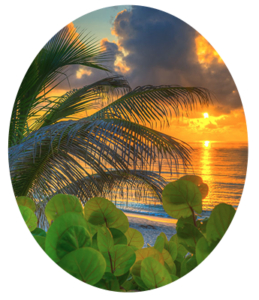 At UltraWeb Marketing we specialize in custom WordPress Web Design Boca Raton.  Call UtraWeb Marketing when you need an SEO Company Boca Raton that is guaranteed to increase your search engine visibility.  We have different levels of SEO (Search Engine Optimization) depending on what your website requires.  From local SEO to full blown national SEO campaigns, we will help your website get more leads, thus more conversions.
ULTRAWEB MARKETING POWERS GROWTH THROUGH HIGHER SEARCH ENGINE VISIBILITY
The majority of our customers found us by doing an online search for internet marketing services. On the other hand are the customers who came to us via word of mouth. The ultimate compliment is having a customer refer a potential new customer. Please take a look at our client reviews from Google My Business to understand more why we are known for more than being an award winning web design Boca Raton Company.
ABOUT US
What we do is assist you with gaining increased search engine rankings by specifically targeting what type of product or service the potential customer is looking for more information. We use high value keywords and SEO techniques to aggressively target your market to pre-qualify leads so that they convert at a much higher rate. 
UltraWeb Marketing's team operates in house only and is composed of the brightest and best web designers, developers, SEO strategists, social media gurus. Our main goal is to to help you drive more traffic and create qualified business from the digital channels that best suit your desired online marketing goals.
BUILT IN  BOCA RATON WEB DESIGN
UltraWeb Marketing's parent company, Security Camera King does well over twenty million dollars annually in online sales. We are the marketing department that has served them for well over ten years. The same web design Boca Raton services that we offer Security Camera King are the exact same internet marketing services that we offer all of our clients.
Web Design

WordPress Design & Management

Ecommerce Development & Management

SEO & Inbound Marketing

Google Adwords Management Company

Facebook Marketing

Social Media Management

Video Production & Editing

Photography

Software Development

Content Writing Services

Email Marketing

Marketing & Support Packs
Web Design Boca Raton
800.835.6759
6,444 total views, 1 views today