What you need to know about how to market your business after the Coronavirus. It is crucial now more than ever to keep your internet marketing efforts moving forward. At the present time there is an abundance of data around COVID-19, otherwise known as the Coronavirus. How you can stay away from it, social distancing, the best sanitizing techniques, handwashing and what you can do if you are contaminated by the Conravirus and more. If you step outside of your own concerns and personal priorities, there are added anxieties for business owners trying to lessen their financial impact after these trying times.
Most business owners are asking themselves and their employees a myriad of questions. 
How is Coronavirus going to affect my business?

How to market your business after the Coronavirus?
Should I even attempt at marketing my company after the Coronavirus?
The easy answer to that last one, is unequivocally yes, and this is why: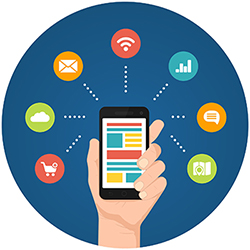 After tough times, some companies will be inclined to stop or pull back their online marketing efforts. Savvy business owners will use this time to stay out front or get ahead of their competitors. Successful online marketing requires regular input for better results. If you stop writing SEO keyword blog articles, overtime Google will notice the slip and other websites will overtake your search engine position. The nature of SEO (Search Engine Optimization) and a core part of Google's search algorithm is based on content. Google prefers fresh content as opposed to stale outdated content that hasn't changed in years.
So how will your company answer this question? Ostrich or Lion approach!  
Unfortunately, you only have two choices: 
Choice #1: Embracing your business as a victim, halt all online marketing endeavors and be prepared for zero to little results.
Choice #2: Grab your company by the horns and make the most of this valuable opportunity to get ahead!
Every business owner would always prefer positive marketing results than not, but how does my business exist and grow after a pandemic? We're going to answer the question of how to market your business after the Coronavirus. Utilizing your online marketing to stay ahead and get ahead of your competition after a crisis.
Top Four Online Marketing Techniques To Employ For Greater Success
SEO (Search Engine Optimization)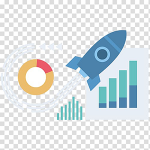 For any business, the main avenue for getting new customers is via a Google search for the service or product they provide. This is SEO and when done properly it will increase your search engine visibility for your highest value terms related to your industry. Appearing at the top of any SERP (search engine results page) is guaranteed to make your phone ring off the hook. If you have any familiarity with SEO then you know that achieving high rankings is a formidable marketing task as there are only a handful of spots. Once you get there, in order to stay there you have to continually feed the Google machine in order for them to recognize your company as an authority for a particular field. When you pause your SEO efforts your website will certainly slide down in rankings. Many businesses are panicking and we understand why after these difficult times. Scaling back your online marketing efforts is one of the absolute worst things you should consider. Do you want to know the best place to hide a dead body? Page 2 of any Google SERP (search engine results page). Continuing your online marketing efforts after times of recession will help you stay ahead or get in front of the competition.
Social Media Marketing
How to market your business after the CoronavirusPeople in general are consuming and spending time online now more than ever. A majority of the workforce is working from home, kids are doing their schooling and pretty much everyone is attempting to stay inside as much as we can after the COVID-19 pandemic. Polling data has shown a massive increase in recent social media usage and with so many persons glued to their devices, this is the time to increase reach and create targeted engagement on social media platforms. 
Email Marketing
Ask any business owner. Are you ever really done when it comes to learning more about your intended audience? What time is a good time to stop nurturing and building relationships with existing and potential new customers? It does not matter if you are a B2C or B2B type of business, email marketing is one of the greatest ways to connect with and engage your clientele. For any B2B companies, you should take this opportunity to nurture and grow your clients via newsletters and email blast. One of email marketing's main goals is to keep your brand at the forefront. Longevity of your business is invaluable and gaining trust from your base before, after and after COVID-19 should be a paramount goal.
Paid Advertising – Google & Social
It is a natural thought for business owners to cease paid advertising after the tough times. Don't fall prey to this common reaction for cutting overhead expenses. Why would you spend money if no one is buying? That is a huge misconception and the first thing to note is that not all consumer spending has ceased. If a consumer is ready to make a purchase or search for a service and they cannot find you then that is a potentially lost client for life. You want to be ready for your business to be open when a consumer is ready to spend. Eventually COVID-19 will pass and hopefully things will resume to normalcy.
The key theme about how to market your business after the Coronavirus is to not stop and keep moving forward.
Please take a moment to browse our web design portfolio.
UltraWeb Marketing Google My Business Listing Directions
 How To Market Your Business After The Coronavirus
386 total views, 2 views today