When investigating Web Design in Boca Raton, try UltraWeb Marketing a full service digital marketing agency. We can handle any type of custom website design from eCommerce, service related company, blog or informational at the most affordable prices. UltraWeb Marketing was founded by its parent company Security Camera King and is the marketing team behind their success. An eCommerce behemoth in the surveillance industry, they have over 2000 dealers nationwide that account for over 20 million in online sales per year. We offer the same digital marketing service that bore the explosive growth for Security Camera Kings impressive online presence over the last 10+ years. The go to web design in Boca Raton choice.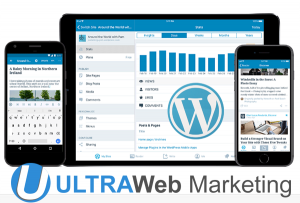 WordPress Web Design has easily become one of the most robust platforms for offering scalable web application solutions. Every member on the UltraWeb Marketing team is well versed with WordPress and many of the great free plugins that come with WordPress. Shopify and Magento are known to nickel and dime you to every month and charge for all plugins. WordPress is fully open source and has thousands of formidable plugins at zero cost. The other downside to using platforms like Wix, Squarespace, Shopify and Magento is that they employ a CDN to deliver your content. A CDN is a "content delivery network". This content is not associated with your domain but their own. Good luck getting any of your files back in an easy to use format.
Call UltraWeb Marketing today to find out how we can help with any of your online marketing requirements. We are very passionate about working hard and creating long lasting relationships with our clients.
Facebook | Twitter | Google+ | YouTube | Pinterest | Instagram
Web Design in Boca Raton