UltraWeb Marketing is a national internet marketing company based in Boca Raton Florida. We specialize in South Florida Web Design and cover all the surrounding communities.  It does not matter if you need web design West Palm Beach, web design Miami or web design Fort Lauderdale we will deliver local search marketing results and more.  Does your business only target customers doing local search or do they have a broader target audience?  If you go to our portfolio at UltraWeb Marketing you will see we have many national successes for seo (search engine optimization).  We can work with all budgets and will help you better define your desired online marketing goals.  
Do not hesitate to contact UltraWeb Marketing if you are ready to expand your customer base!  Local search marketing is great for finding clients in your immediate area. The majority of our local clients do find us by typing web design boca raton or web design west palm beach.  Distance is not an issue for UltraWeb Marketing, we do have clients as far away as California (http://www.wadelitigation.com/).  At UltraWeb Marketing we thoroughly embrace the latest technology and video conferencing can be set up in minutes with any gmail account to allow for constant contact.  If you need help putting a face to the name, we can help you set up your video conferencing.    
E-commerce website design is our niche and if you still have not visited our portfolio page – Do so now.  https://www.ultrawebmarketing.com/what-we-have-done/  Secur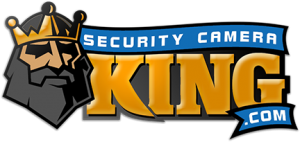 ity Camera King sets the bar high for a responsive web design that is a great example of a mobile friendly website.  Security Camera King is our best example of a website that understands the long haul aspect of getting your website Google first page for a national search term. Attaining local seo search results is not just as easy as setting up Google Places for your Google listing.  There is no exact timetable and local seo results that actually make your phone ring can easily take 6 months depending on the competition for your keywords and the average monthly searches for those keywords.  The more competitive, the harder it will be to gain one of those highly coveted first page results.  There are only 10 organic spots on that first page of the SERP (search engine results page).  PPC (pay per click) is the only other method that will deliver these results almost overnight, thus it's popularity.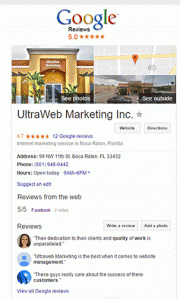 Remember there are no shortcuts to great SEO (Search Engine Optimization).  At UltraWeb Marketing we only employ white hat SEO techniques.  These white hat seo techniques will always make your website rank higher on Google and as a bonus give you better visibility across all major search engines.  Be wary of any web design company that uses black hat seo techniques.  Any reputable web marketing firm should share with you how they will go about improving your website rankings and the methods used to achieve these results.  If you take a look at our Google reviews you will see an abundance of satisfied customers whose websites now have a call to action that causes their phone to ring daily.  
Does your website need a FREE SEO audit or a FREE mobile friendly website test?  Call  UltraWeb Marketing now  if you need a Florida web design company with a proven track record.  800-835-6759
Web Design West Palm Beach